This great ministry was established in 1988 Feb. by Pastor Olu Lawrence to send the message of redemption to the lost world both at home and abroad and to teach believers how to reach his or her maturity in Christ Jesus. This we have carried out systematically through all our well organized church activities.
We believe in BALANCING THE SCRIPTURE. While we care for the soul, we also care for the body. This is why we organize food distribution to the less privileged families and the orphanages around the city. "Jesus said feed my sheep".
Bethel World Outreach ministry believe in the information age. We have determine to send this information into the world wide web (www).
Also the primary purpose of this site is in allegiance with the stram lined goals of this ministry stated as follows;
(a) To educate the world about us and about the things we are doing. What we believe and what we don't believe.
(b) To give opportunity to some one who aright be willing to give his/her life to Christ, to do so even on the act,
(c) To enable any one who visit our web to study Bible and even how to pray.
(d) To provide Christian materials to as many who loves to read.
(e) To give hope to those who are lonely or sick or down in there homes, know onw knows who might be ministered to even though the Net as they go through our web page.
(f) God might touch somebody to bless this ministry, they will be able to do so through the Net.
(g) Incase we are not able to reach some countries of the world, because of lack of resources and Man power, we will be able to still reach them through the Net, and get them saved short gospel article.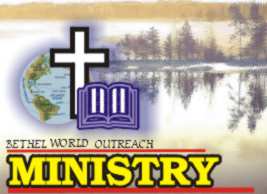 Accept Him and be SAVED...


Self plus I equals to Nothing. Dear friend, allow me to share the next brief moment with you while we consider the subject called SIN:- In my own way I have said that self and or plus 1 (meaning Me. Me) equal to N. meaning (Nothing)
What is SIN? It is means breaking God's Laws. The Bible terminology is transgression. I don't fell like using those Big words in this discursion. I would like to use Normal modern terms so that we will enjoy the discursion better: Therefore Sin is breaking God's Laws. Any time you break God's Law, you are sinning against Him, that
means, He (God) is separated from you. The more you break His Laws the more He's separated from you. Let see some of the things we do wrong which makes look like a criminal in the sight of God. Open your Bible to Rom 3:23, 6:23; Gal. 5:19; Now the works of the flesh are manifest, which are these; Adultery, fornication uncleanness,
Lasciviousness, Idolatry, Witchcraft, Hatred variance, emulations, wrath, strife, seditions,
heresies (v 21) Envyings, murders, drunkenness, rerellings and such like of the which I tell you before, as I have also told you in time past, that they which do such things shall not Inherit the Kingdom of God.
My determination for writing this article is not to condemn you, I don't have such desired, I want you to see from God's view point , God said they that are involved in these things as stated above will not inherit the Kingdom of God. God have a Kingdom
for those who are obedient to him, those who are doing the right things according to God's will.
Did I hear you say how can't I inherit God's Kingdom?. Did I hear you correctly? In 1978 I became aware of my sinful state, my eyes was open by God's word as preach by a preacher, and I was introduced to a detail steps on how to..



This Christian site is loaded with lots of excitements, testimonies, wonderful events that will change your life forever and I tell you, you will be glad you stop by to view this web page. So don't just stop at only this page, explore the remaining pages and and be richly blessed in Jesus name. Amen!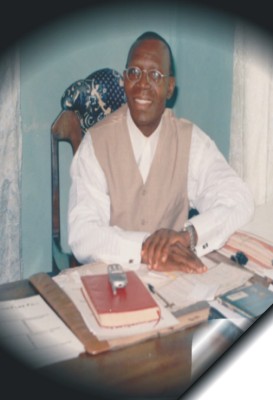 Rev. Olu Lawrence
Founder and General Overseer of this great Ministry
Send him an email